The Dream Maker
"Dream is the thing that matters."
We met Minh Trang in a sunny afternoon, walking around the heart of Saigon, listening to the story of her early days with
Mơ Concept and Cream. Y, the way she engrave her dreams and passion on every products.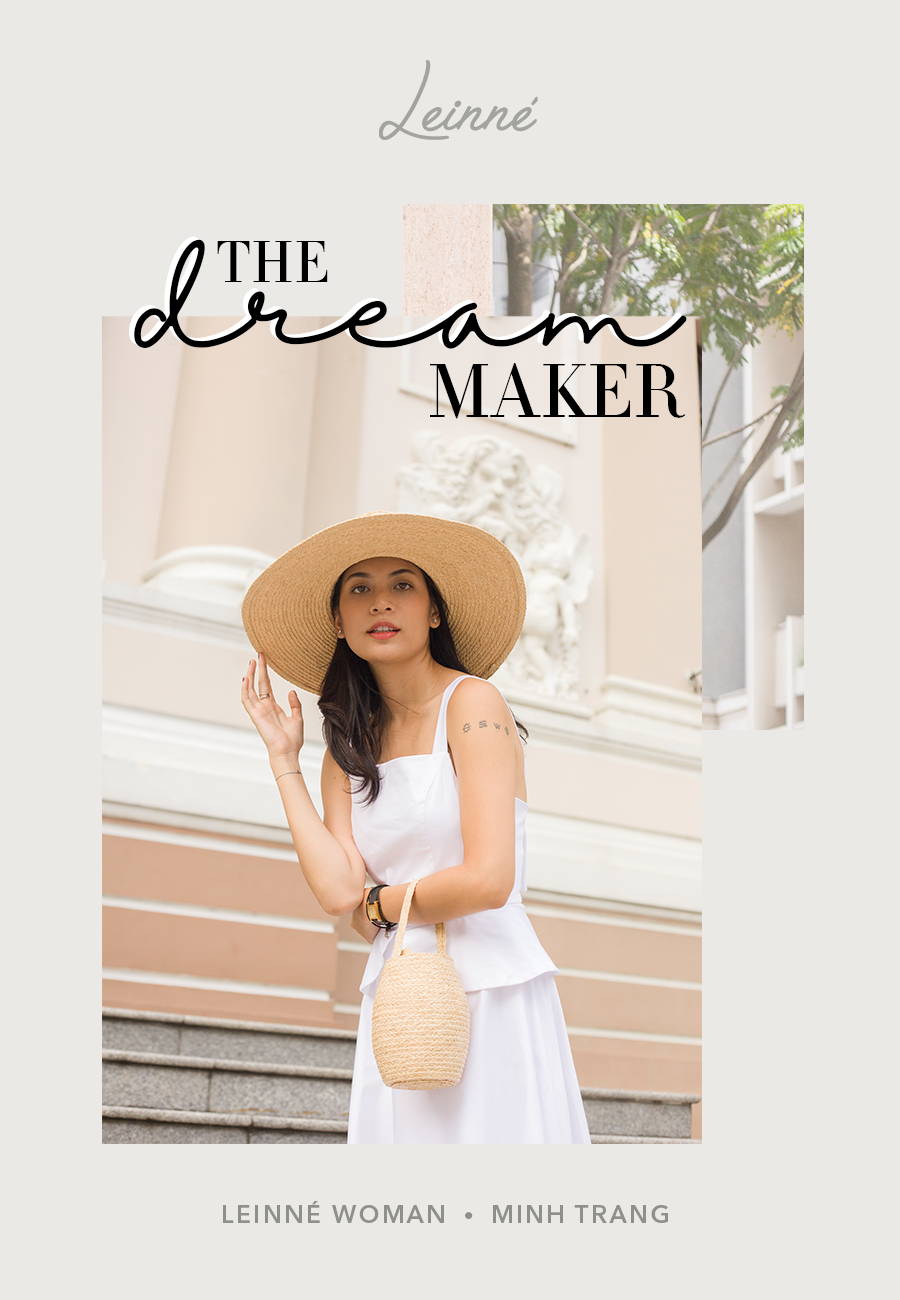 How did you discover Leinné?
I know about Leinné through an article on Bright magazine, and Leinné got my attention right away. Your products have a kind of classic beauty yet bring me such fresh and modern look.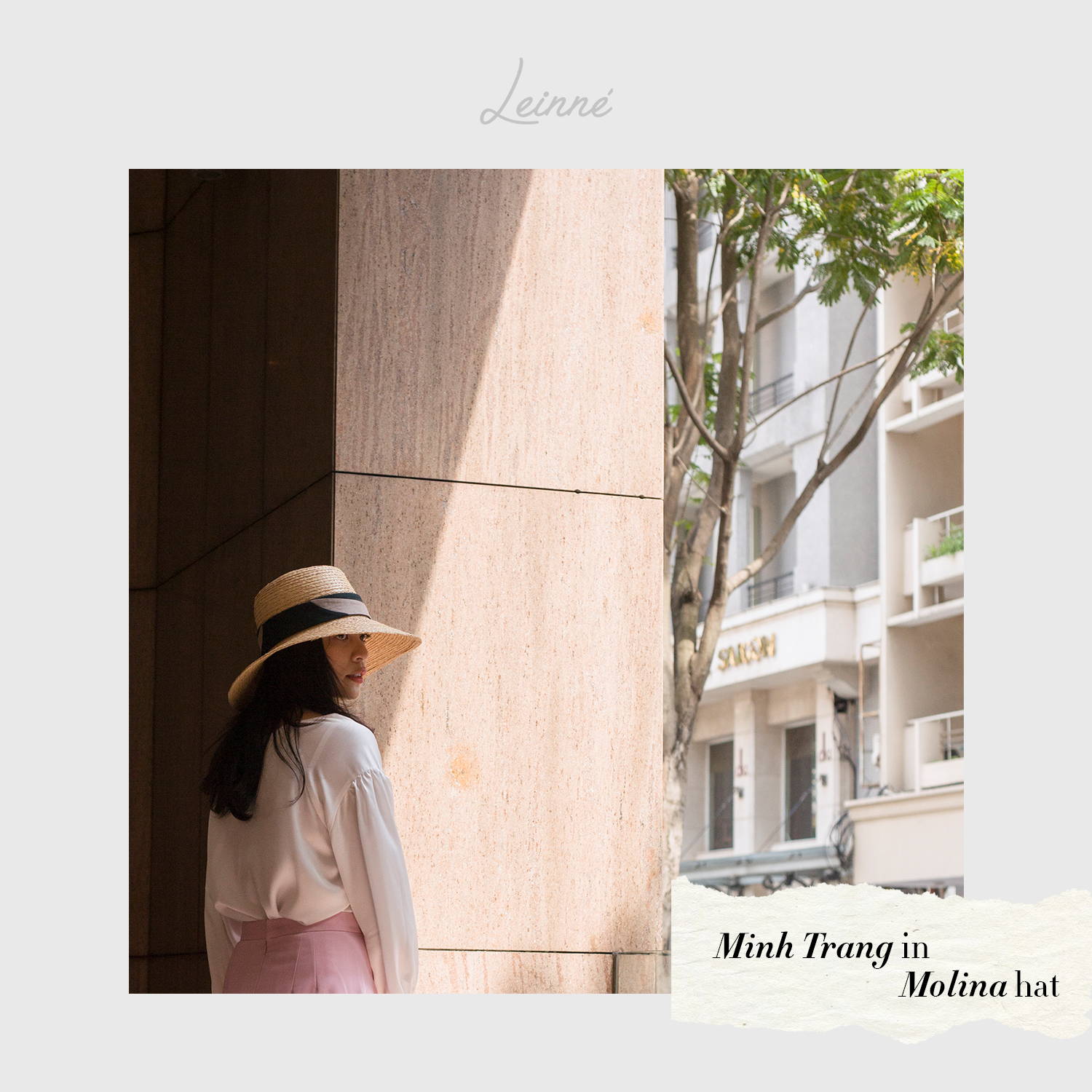 Why did you decided to start your own labels?
I started Mơ Concept and Cream.Y with all of my passion for love - love to have a good sleep or to be a beautiful bride. I wanted to spread my passion to everyone that has the same dream. And the most important thing is, back then, I believed that Dream is the thing that matters; as long as you kept nurturing it with a lot of efforts and actions, it would come true.

Did you encounter any challenges in your brand building journey?
Expressing the story and spreading the meaning of our product value to customers have been the biggest challenge in branding process. As what I want to make is not only just products to touch, to use, but also the experience for customers to feel the positive spirit of the products.
What motivated you to be successful at such young age?
Honestly, I haven't found myself to be successful yet. (not that I am a humble; I still have shortcomings to overcome). I think I have been very lucky as I still didn't know how well I was able to do it at first. All I knew is that I had dreams and I needed to do something to make them come true. That's why I started working on it and have developed my brands by following my instinct and improving myself every single day.
What makes you love most about your job?
The ability to express fresh and positive vibes to everyone is what I value most about my job. Through Mơ Concept, I send our customers the message of how a good night sleep treats your life. Via Cream.Y, the message is "Step to a new journey of life in the dress especially made just for you - only you - as you deserve to be beautiful and unique on that day."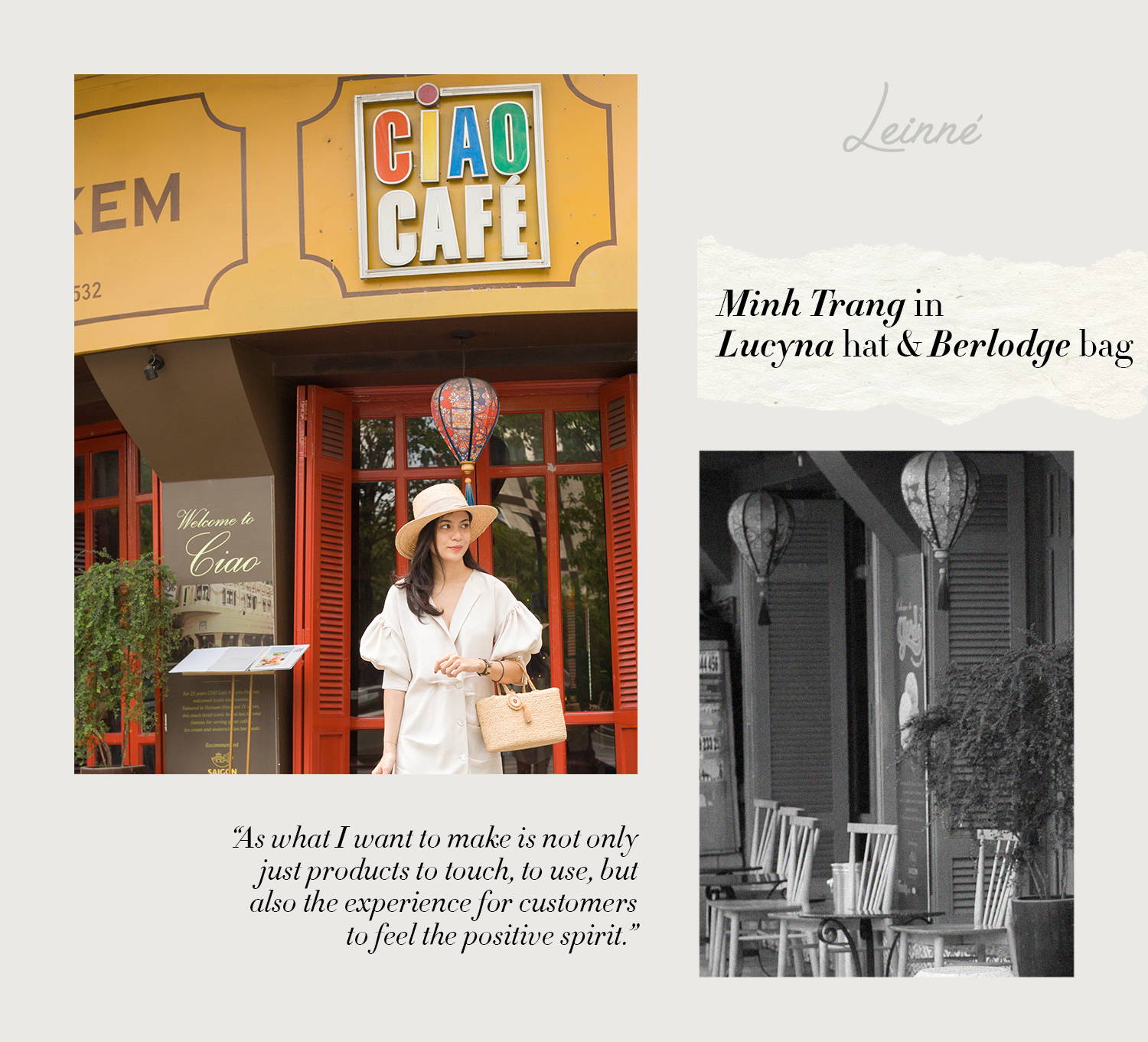 Describe your dream vacation.
By nature, romantic and enjoyable.
Can you share with us your most memorable holiday?
That was a beach trip on the island with my boyfriend. It's quite isolated with blue water, white sand and delicious food. We had a lot of fun and were so relaxed.

Which spot(s) would you recommend us visit on our next holiday?
Vietnam is well known for incredible beaches and islands. Phu Quoc is the biggest one and I'm sure that you will be impressed when coming this island.
What is your favourite "Leinné" places in Saigon?
L'usine is the first one to come to my mind whenever I need relaxing time with my friends.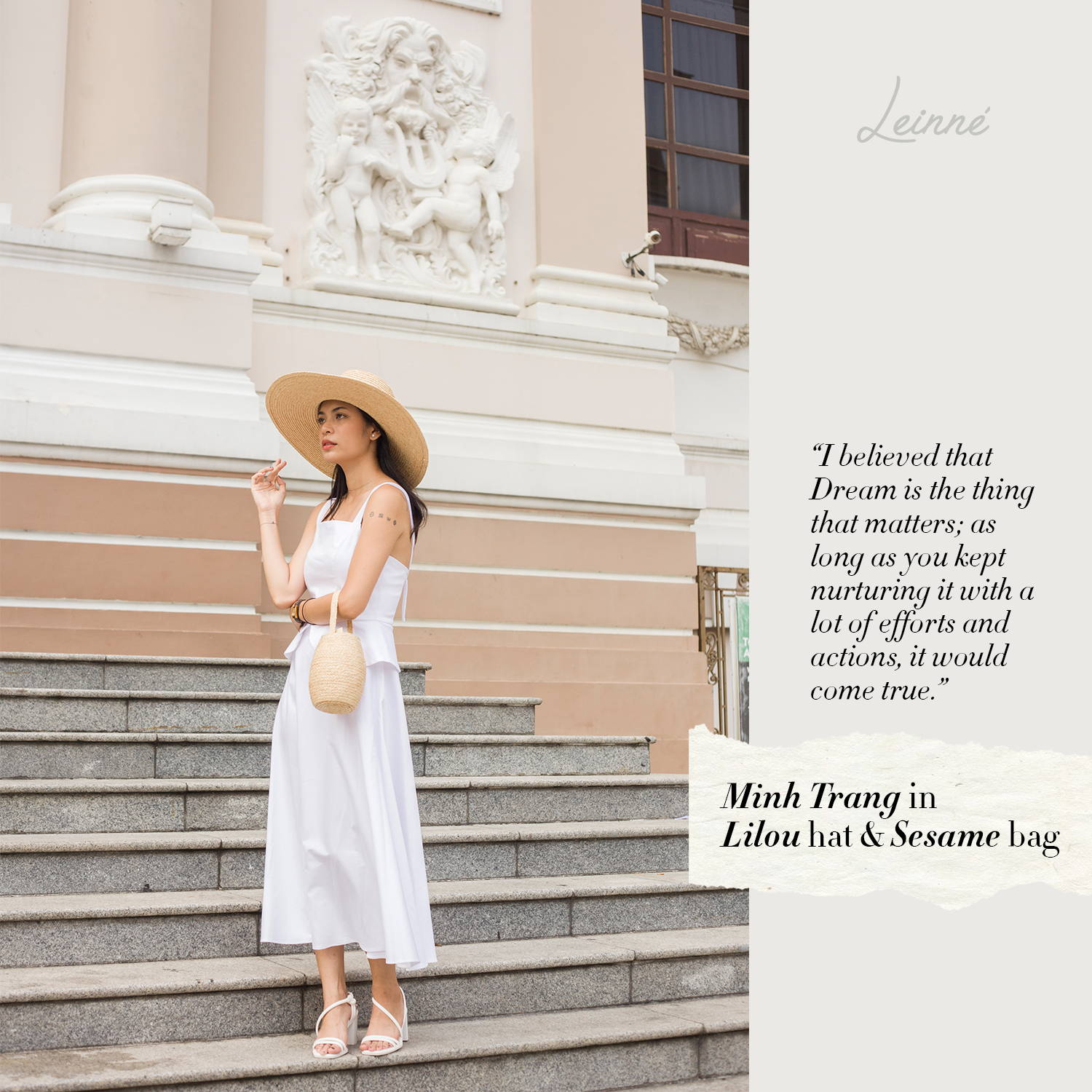 How would you describe your everyday bag?
Trendy and practical. I usually have to carry quite a lot stuffs with me everyday, so high application is what I need. And trendy is what expresses me the best ☺
Any big plan(s) for this year?
Focus on design development and a bigger studio for Cream.Y. One more clothing store as Fashion, especially Clothing is one of my dreams.